The inception of the First Programs

In July 2013, the Senate approved a new MSc syllabus to be taught at Wangari Maathai Institute entitled "Master of Science in Environmental Governance". This program was developed by Wangari Maathai Institute in a process that involved various stakeholders. It was developed in the realization that the world is characterized by skewed trade in natural resources, deforestation, geopolitical struggles over oil and gas supplies, desertification and increasing environmentally related diseases among other issues. In September 2013, the Institute admitted the first cohort of students into the MSc Program.
First Graduation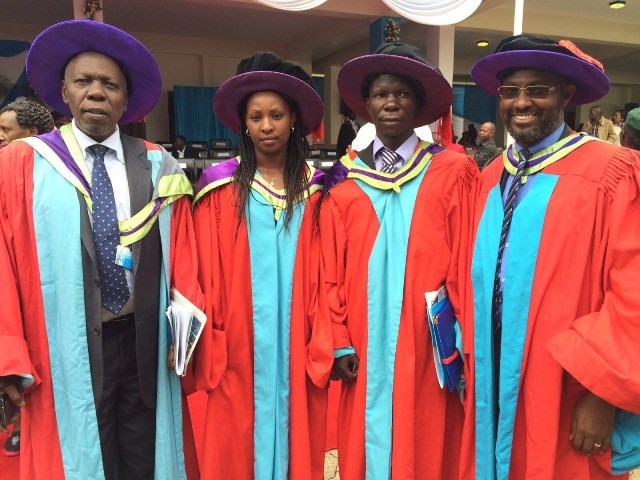 Wangari Maathai Institute launches Environmental Impact Assessment (EIA) and Environmental Auditing (EA) Course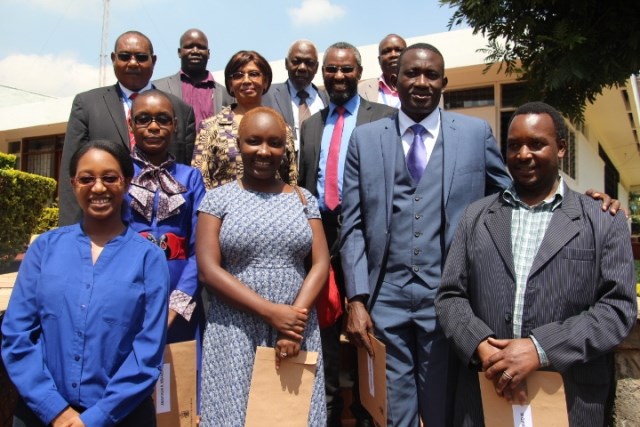 The Institute launched its first short course in Integrated Environmental Impact Assessment and Environmental Audit (EIA) on 7th April 2015. Six (6) participants registered for the training and successfully completed the short course and were awarded their certificates in a ceremony held on the 15th of May 2015 at 10:00am at the Upper Kabete Campus
Laying the Foundation Stone of the Wangari Maathai Institute Campus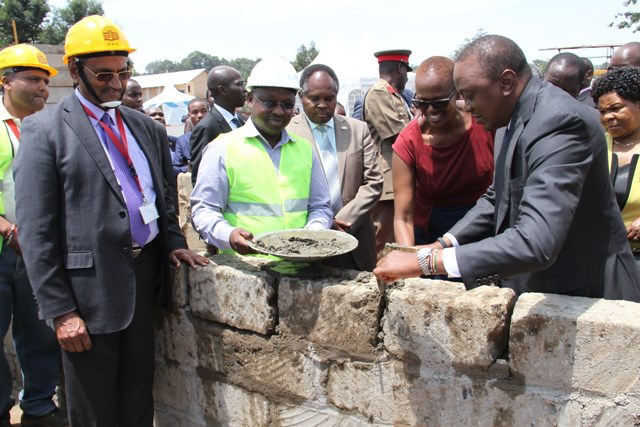 The Wangari Maathai Institute for Peace and Environmental Studies (WMI) was on August 23, 2016, greatly honoured to have His Excellency, the President of the Republic of Kenya, H. E. Uhuru Kenyatta to preside over the laying of its foundation stone.
Wangari Maathai Institute for Peace and Environmental Studies campus officially handed over to the University of Nairobi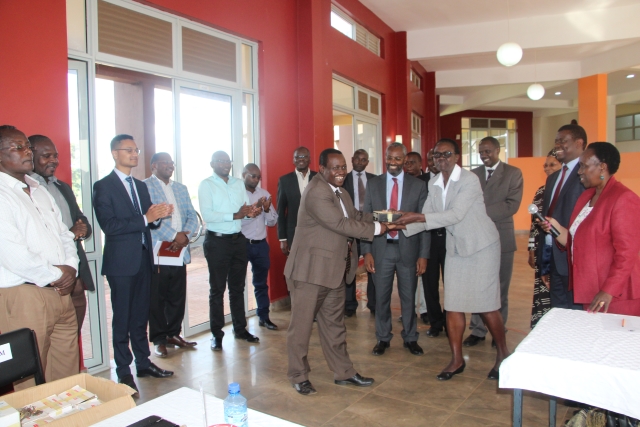 The WMI campus was officially handed over to the University of Nairobi by the contractor in a special handing over ceremony conducted on May 6, 2019 at 02: 00 pm at the same venue. The contractor handed over the facility to the university in a colourful event marked by myriad of activities (tour of the building, tree planting, speeches and photo sessions among others). The event was witnessed by various stakeholders including the university management represented by Prof. S. G. Kiama, Ag DVC Human Resource and Administration, Prof. Rose Nyikal, Ag Principle College of Agriculture and Veterinary Sciences (CAVS), Prof. Henry Mutembei, Director WMI; the Green Belt Movement (GBM), Ministry of Education, and the contractor. Prof. Kiama noted that the WMI Campus is an indication of great steps so far realized in the institutionalization of the great works and ideas of Prof. Wangari Maathai. On her part, Prof. Nyikal urged the College Academic Board to take advantage of the new campus by utilizing the available facilities within the campus.