President Uhuru Kenyatta lays Foundation Stone at Wangari Maathai Institute (WMI)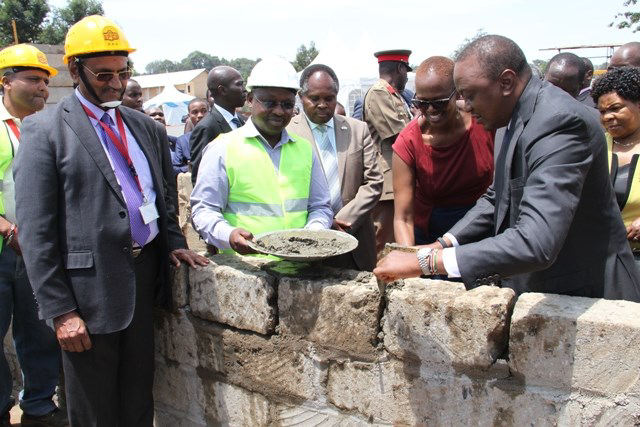 The Wangari Maathai Institute for Peace and Environmental Studies (WMI) was on August 23, 2016, greatly honoured to have His Excellency, the President of the Republic of Kenya, H. E. Uhuru Kenyatta to preside over the laying of its foundation stone.
His Excellency, the President, paid a glowing tribute to the late Prof. Wangari Maathai for her relentless work and passion to care for the environment. The late Prof. Maathai founded the Green Belt Movement to help educate people at the grass-root level on environmental issues. Hon. Uhuru Kenyatta also quoted Pope Francis and urged the University staff and students to 'Love their environment and by doing so, they will be showing love to their neighbour.' He indicated that he was encouraged to learn that the Institute was already playing a critical role in reducing conflicts in communities by involving women in green energy technology, and in environmental conservation.
The US Ambassador, H.E. Robert Godec Visits the Wangari Maathai Institute at the University of Nairobi in 2016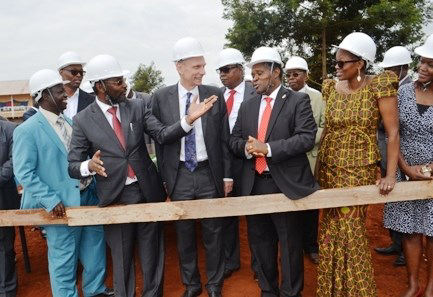 The U.S. Ambassador to Kenya, H.E Robert F. Godec, visited the wPOWER Hub at the Wangari Maathai Institute, University of Nairobi and was received by the hosts, the Vice Chancellor UoN, Prof Peter Mbithi, the Principal, College of Agriculture and Veterinary Sciences (CAVS), Prof Kiama Gitahi and the wPOWER Hub Director Wanjira Mathai.